Teamwork makes the dream work
For 18-25 year olds, simply getting started on the road to finding a dream job, or even simply getting a job can be the hardest part of all. Especially the way things are at the moment.
Constant rejection, and endlessly hearing 'no, no, no' is hard for anyone to take. And for 18-25 year olds, who haven't had a job before, it can feel like the entire, huge, complicated world is against them in every way.
Real Ideas and their dedicated difference
Real Ideas who see the world differently. The Real Ideas' constant team mission is to work together to create a fairer world by solving problems and creating opportunities – and this is exactly what we do, day-in-day-out, for young people under 25.
Real Ideas doesn't come from a typical 'employment support' place. Our origins lie within Creative Partnerships – an Arts Council and UK Government link-up that brought all manner of inspirational artistic practitioners together in classrooms across the country, delivering stunning results.
When that programme finished, our Real Ideas founders 'pivoted', keeping our brilliant team with them and together, creating a new social enterprise in the south west. This move meant that as Real Ideas, we could collectively extend our work out of the school system, immediately extending our reach, our vision, our delivery methods and our mission to create opportunities and positive change with individuals, and, in turn, across communities.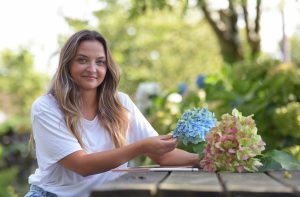 "Logic will get you from A to B. Imagination will take you everywhere." – Albert Einstein
Today, Real Ideas continue to be an extended team of 'informed agitators'; people with a relentless fascination with the world and with how people 'tick.' Real Ideas looks beyond the filters and never simply accepts any status quo. That's why we are so brilliant with young people, especially those who find themselves in dark, or difficult, places.
And often it's as much about our Real Ideas' attitude as it is about the processes that sit behind the work. The Real Ideas way of unlocking personalities, and therefore future work options, is broad, varied, challenging – and most definitely different. Most sessions happen in different settings – often in the open air.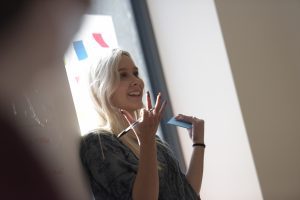 The Teamwork Toolbox
The Real Ideas 'toolbox' is stuffed with bespoke options. It contains everything needed to carefully consider each and every young person, work with them so we can understand them, and so they can understand themselves. We come together with them to help break down any barriers or misunderstandings they have, and to build key coping skills and emotional resilience. And we then 'put them back together', with a stronger, more defined, self-aware, and world-ready internal structure.
Constant, creative collaboration
Real Ideas 'Navigators' look well beyond the 'normal' set of job options and we dedicate ourselves to untapping determination, energy and passion, alongside skills and talents in our young people. Our collective contact book is endless and we open up a varied range of work experiences in diverse areas -– music, the arts, textile design, gardening, events and festivals, in business, in the voluntary sector and in social enterprise. Nothing is ever off the table of possibility.
We also love working with others, so we are continual partners and 'working buddies' with a whole host of organisations and companies. Bringing in collaborators, or joining forces with like-minded professionals and delivery bodies, helps keep all of our ideas, and opportunities, fresh, sparking and building. And it's this collaborative force that allows us all to 'power-up' our collective resources, experience and our objectives so that we can all deliver even more invaluable help, and options, for the young people in our midst.
Together with these partners, our Real Ideas' Navigators build young people up in all the key ways that they need. We are often being the first person ever to treat that person as a distinct individual, and to really try and understand what goes on inside their head and why they might react in the way that they do. As a result, we also see where they need bespoke help and support. And we match-make this with our partners, and our insights into the young person's brilliance, their ideas, and their potential to make things happen – for themselves and for others in the world.
It's this style, and this different approach that causes funders and programme managers to talk about the Real Ideas 'fairy dust.' But the magic isn't a secret – it's a way of working with young people that everyone at Real Ideas would love to spread further across the country. And we are poised to do that.