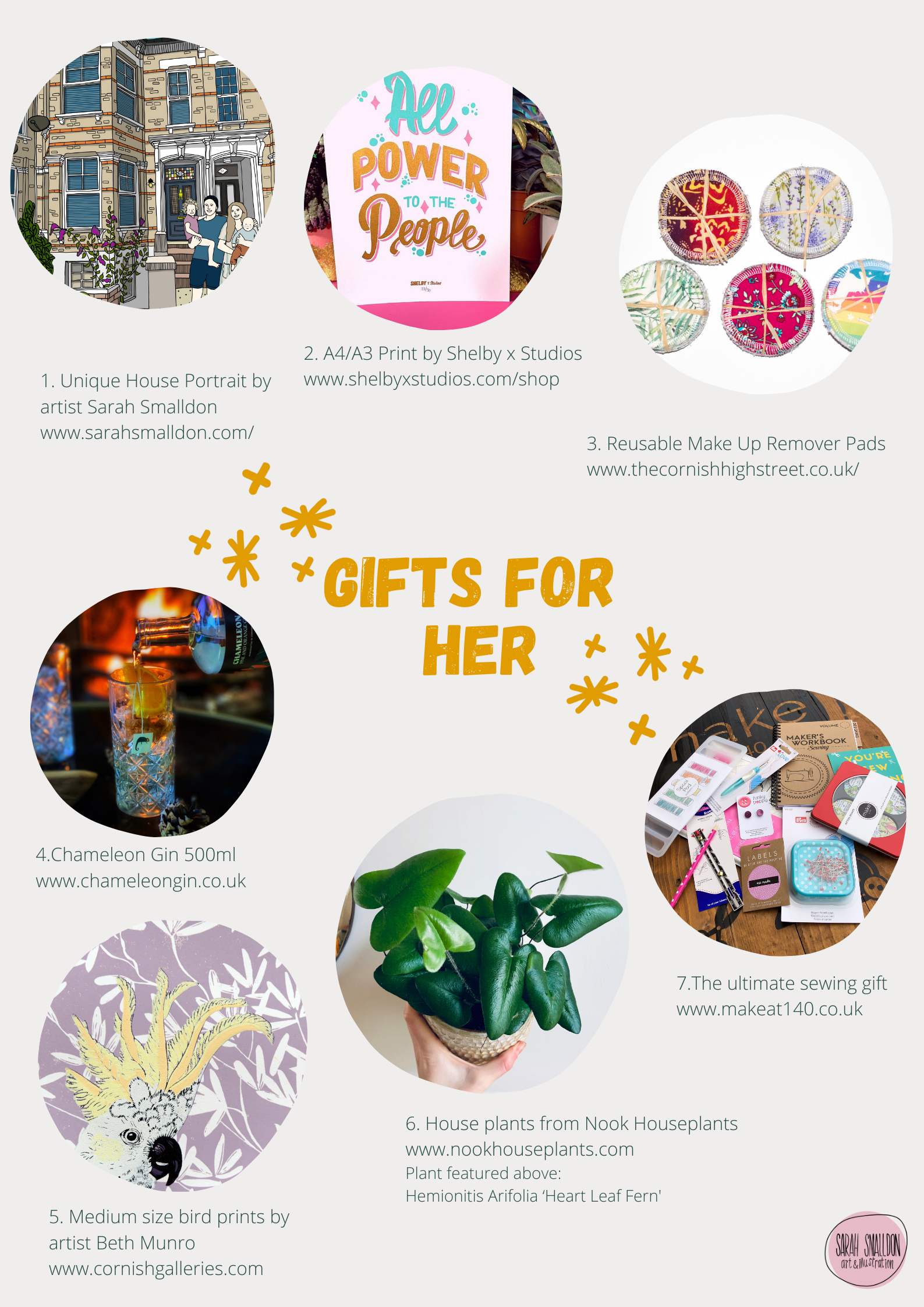 Trying to find that special gift for her? We've made it easy for you, all of the products listed in our gift guide are made/produced by small businesses – support small and get the perfect gift for her at the same time. Whats not to love?!
1. Unique House Portrait by artist Sarah Smalldon
Prices from £155
www.sarahsmalldon.com/
2. A4/A3 Print by Shelby x Studios
A4 £22.99 / A3 £32.99
www.shelbyxstudios.com/shop
3. Reusable Make Up Remover Pads
£7
www.thecornishhighstreet.co.uk/
4.Chameleon Gin 500ml
£40
www.chameleongin.co.uk
5. Medium size bird prints by artist Beth Munro
£120 (mounted and wrapped. Not framed)
www.cornishgalleries.com
6. House plants from Nook Houseplants
Plants range from £4.50 upwards
www.nookhouseplants.com
Plant featured above: Hemionitis Arifolia 'Heart Leaf Fern'
7.The ultimate sewing gift
£25
www.makeat140.co.uk
Looking for something a little different? Click here to browse our other gift guides.