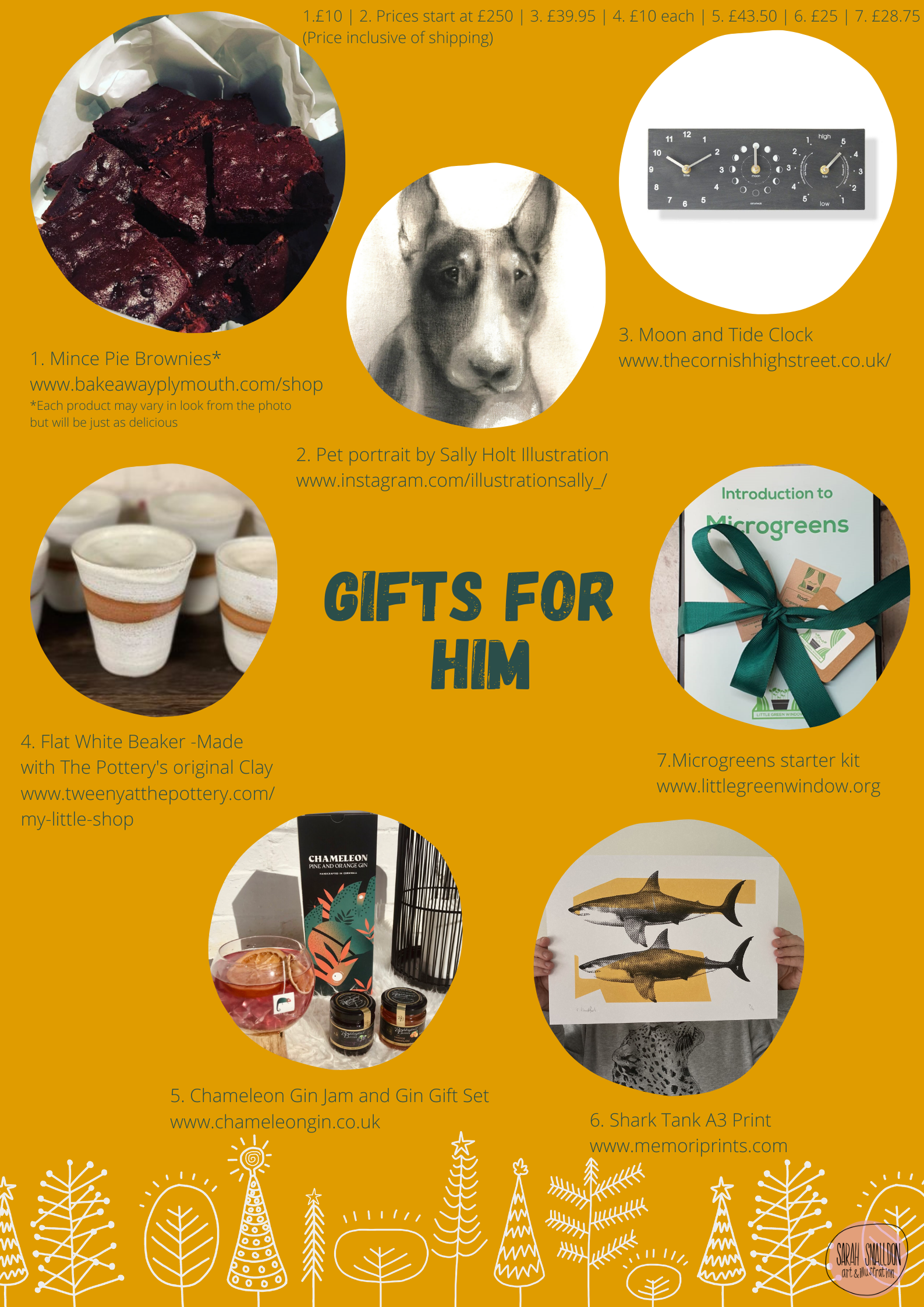 Looking for a gift for him? We've gathered a selection of gift ideas to make your Christmas shopping that little bit easier! Take a look to find the perfect gift for your loved ones and support your community whilst you're at it.
1. Mince Pie Brownies*
£10
www.bakeawayplymouth.com/shop
*Each product may vary in look from the photo but will be just as delicious
2. Pet portrait by Sally Holt Illustration
Prices start at £250
www.instagram.com/illustrationsally_/
3. Moon and Tide Clock
£39.95
www.thecornishhighstreet.co.uk/
4. Flat White Beaker -Made with The Pottery's original Clay
£10 each
www.tweenyatthepottery.com/my-little-shop
5. Chameleon Gin Jam and Gin Gift Set
£43.50
www.chameleongin.co.uk
6. Shark Tank A3 Print
£25
www.memoriprints.com
7.Microgreens starter kit
£28.75 (Price inclusive of shipping)
www.littlegreenwindow.org
Support small this Christmas, have a look through our other gift guides for more gifting inspiration!