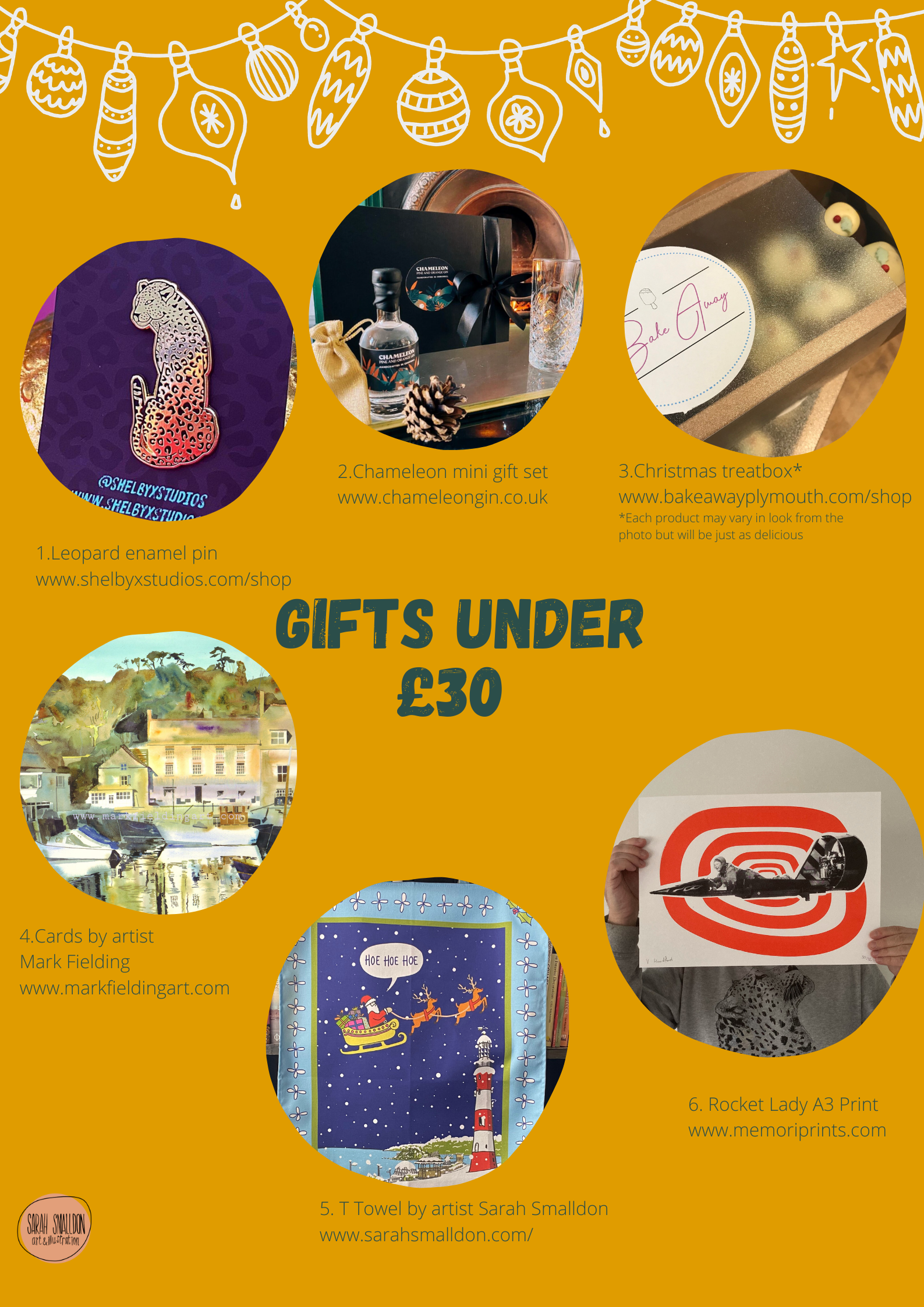 Gifting under £30 doesn't have to be tough, we've got you covered. We've gathered a selection of gifts all under £30 and all made by small independent businesses.
1.Leopard enamel pin
£12.99
www.shelbyxstudios.com/shop
2.Chameleon mini gift set
£25.50
www.chameleongin.co.uk
3.Christmas treatbox*
£20
www.bakeawayplymouth.com/shop
*Each product may vary in look from the photo but will be just as delicious
4.Cards by Plymouth artist Mark Fielding
Four for £12
www.markfieldingart.com
5. T Towel by artist Sarah Smalldon
£20 (Free postage)
www.sarahsmalldon.com/

6. Rocket Lady A3 Print
£25.00
www.memoriprints.com
Still on the look out for more gifts? Browse our gift guides here.