The State of Us 2021 continues on Tuesday 27th of April with its second event in the series and we have another round of brilliant speakers to share with you!
The State of Us is a four-event virtual conference for anyone working on or interested in social, environmental, racial and economic justice, democracy, and power at a local level across the UK – whether through local enterprise, community organising, activism, third sector, or local government.
We will ask, what role do community-focused, economic actors have in building powerful communities? What is the best practice? Who are our allies and who shares our values? And how can we organise better? What does democracy look like in everyday areas of our economy such as work, public spaces and the production of the goods we consume? How do communities actively create power, within and beyond authority?
Following on from The State of Work, The State of Places & Spaces will focus on the unequal distribution of ownership and access to land and property as one of the critical areas of structural inequality and exploitation in the UK. With a particular focus on local, migrant and worker-owned businesses, The State of Places and Spaces will explore how citizen-led community and social enterprise counter this and the role local institutions can play as partners.
Find out more about our speakers for The State of Places & Spaces: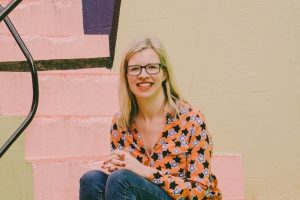 Hannah Sloggett is Co-Director and Founder of Nudge Community Builders. Nudge is a community benefit society bringing empty buildings back into use in fun and interesting ways for lasting community benefit on Union Street in Plymouth. Before this, Hannah was Neighbourhood Planning Manager at Plymouth City Council.
She is nationally recognised for the creative community engagement she managed for the Plymouth & SW Devon Joint Local Plan and supporting communities with the planning process, implementing citywide crowdfunding and experimenting with data in the city. Previously, she led on audience development programmes at Plymouth City Museum, the Ragged School Museum and worked at the Science Museum in London.
Nirushan Sudarsan, Mymuna Soleman and Yahgub Hassan – Meanwhile Butetown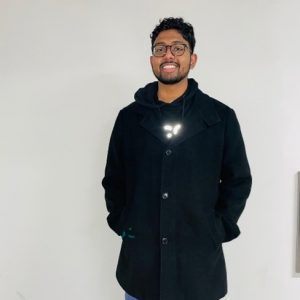 (Above: Nirushan)
Nirushan, Mymuna and Yahgub are all part of Meanwhile Butetown, a group which is exploring empty spaces in their local area and how they can be brought into community led ownership and sustainable management to benefit the wider community.
Nirushan is a Cardiff University Law and Politics student. He is passionate about social action and is part of Butetown Matters which aims to tell the stories and work on issues that matter in the local community.
Mymuna soleman is an activist, poetry lover and passionate about all thing's equality and diversity. Mymuna graduated with a BSc in Health and Social Care and MSc, both from Cardiff Metropolitan University.
She's the founder of the Privilege Cafe, a virtual space where she challenges people to use their privilege for good.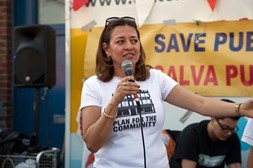 Victoria Alvarez is a Colombian trader at the Latin Village: Pueblito Paisa in Seven Sisters Market, above Seven Sisters tube station at Wards Corner. This was once North London's classiest department store, but since the 1980's it has had a new life, as a thriving market and collection of shops, restaurants and small service businesses mainly run by Latin American traders like Victoria. This is the heart of London's Latin American Community. For the traders, it is a place where they can make a living, call home and experience Latin culture. But all this is now under threat and marked for redevelopment by Grainger PLC which plans to build chain stores and luxury flats (but no social housing).
Over the past few years Victoria, alongside other traders and community members have been campaigning, raising money and awareness, and fighting legal battles to stop this from happening and to preserve the community and livelihoods they have created at the Latin Village.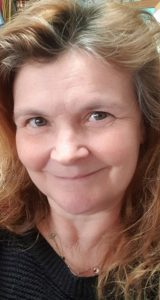 Jacqueline and Iain Slade are the co-founders of Stiltskin Arts & Theatre CIC and The Soapbox Children's Theatre. They founded Stiltskin 21 years ago as a street theatre company, moving into creating theatre and arts projects for mainly primary schools.
In December 2014 Stiltskin took on the lease of the former WW2 Mustard Gas Decontamination Unit with the vision to transform a semi-derelict building into the Soapbox Children's Theatre where children, young people and their families can experience theatre and cultural activity all year round.
The theatre is based within Devonport, one of the most deprived areas within the city and the country. Through developing the building, they have enhanced a forgotten corner of the park, making the space attractive and safe for their local community. They have brought people into the area from across the South West supporting the local infrastructure and offer job opportunities for local people and emerging artists and volunteering/work experience for school, college and university students.
To find out more about the conference, view the full events programme and book your free place, visit The State of Us Homepage!