The State of Us 2021 concludes on Tuesday 18th May with its fourth and final event in the series, and we are delighted to share our panel of speakers!
The State of Us is a four-event virtual conference for anyone working on or interested in social, environmental, racial and economic justice, democracy, and power at a local level across the UK – whether through local enterprise, community organising, activism, third sector, or local government.
We will ask, what role do community-focused, economic actors have in building powerful communities? What is the best practice? Who are our allies and who shares our values? And how can we organise better? What does democracy look like in everyday areas of our economy such as work, public spaces and the production of the goods we consume? How do communities actively create power, within and beyond authority?
Following on from The State of Work, The State of Places & Spaces, and The State of Resilience, the Plenary event will bring together the key themes we've examined, and explore the experience of more developed new-municipal movements – growing, summarizing and consolidating collective learning. We will identify new areas of activity, new groups, collaborations and networks and initiate practical next step actions to widen community power and economic democracy.
Find out more about our speakers for The State of Us: Plenary
Kali Akuno is a co-founder and co-director of Cooperation Jackson.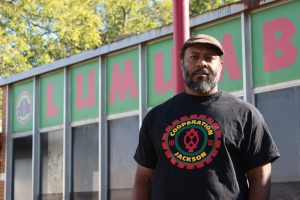 Kali served as the Director of Special Projects and External Funding in the Mayoral Administration of the late Chokwe Lumumba of Jackson, MS. His focus in this role was supporting cooperative development, the introduction of eco-friendly and carbon reduction methods of operation, and the promotion of human rights and international relations for the city.
Kali also served as the Co-Director of the US Human Rights Network, the Executive Director of the Peoples' Hurricane Relief Fund (PHRF) based in New Orleans, Louisiana after Hurricane Katrina. And was a co-founder of the School of Social Justice and Community Development (SSJCD), a public school serving the academic needs of low-income African American and Latino communities in Oakland, California.
Thobile Chittenden – Makers Valley Partnership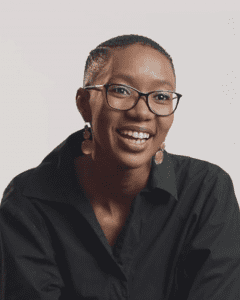 Thobile is a Community Builder and Purpose Pioneer with a passionate interest in Social & Creative Entrepreneurship, as well as Non-Profit Organisations.
Presently CEO of Makers Valley Partnership, a community organisation in the east of Johannesburg CBD and a Director at The Change Collective Africa which focuses on Purpose Projects, she is also a Board Member of an inner-city school in Johannesburg called City Kidz.
Thobile has over 10 years' experience in Youth marketing, managing educational and behavioural change programmes from pre-school to tertiary learners, in a network of over 3000 institutions. More recently, she has been involved in the running of various Creative Organisations, such as Room 13 South Africa and Reimagination's MADDD Labs, all inspiring "Artivists" in the making.
Matthew Thompson – Liverpool University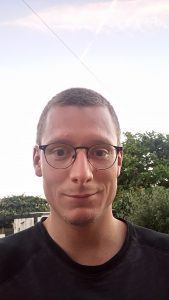 Matt is a critical urban geographer based in London with interests in cooperative alternatives to capitalism, the social and solidarity economy, collaborative housing and the politics of urban regeneration. He currently works as a postdoctoral research fellow at the University of Liverpool's Heseltine Institute for Public Policy, Practice and Place. He's written about municipalism in various open access publications, including 'What's so new about New Municipalism?' and 'Re-grounding the city with Polanyi: From urban entrepreneurialism to entrepreneurial municipalism'; and is the author of Reconstructing Public Housing: Liverpool's hidden history of collective alternatives. In 2020, Matt was invited onto the Liverpool City Region Land Commission and, in 2021, became a member of the Minim Municipalism Observatory, the international network and database for municipalist movements.
Elena Tarifa – Barcelona en Comú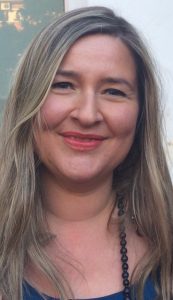 Mother, feminist, journalist, expert in gender and communication, former social activist by the Spanish Federation of Journalists Unions and different women organizations, Elena joined Barcelona en Comú by 2015 shortly before the local elections which brought them to rule the City Council.
District Counsellor by Barcelona City Council since 2016, Elena has been engaged as an activist in the organisation in the Feminist area and by the International Committee – which she has been co-coordinating since 2019. It is from here they are contributing to the fostering of an international municipalist network as a trigger to social and political transformation, from local to global action.