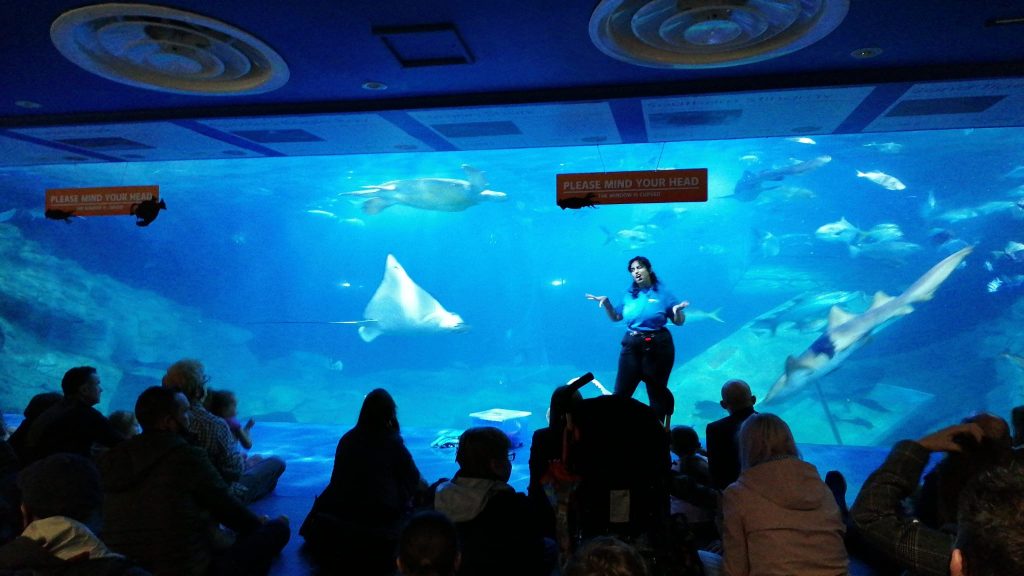 For the first time in 24 years, the National Marine Aquarium is throwing its doors open for free on 1 to 3 April, with thousands of free aquarium tickets up for grabs for people living within Plymouth.
The whole Aquarium will be open to explore, with the Ocean Discovery Rangers on hand to immerse visitors in ocean experiences. Not only will visitors be able to see the 4,000 animals that live there, including Friday the Green Turtle, they can also get involved in a range of special activities to introduce and showcase all that the National Marine Park has to offer.
This includes fun and inspiring talks, feeds and shows, interactive workshops and games, immersive virtual reality experiences, 'meet the mermaid' sessions, crafts for toddlers and hands-on engineering challenges.
Real Ideas is excited to highlight an offer from the National Marine Aquarium (NMA) – you and members of your Community Group have the opportunity to book free tickets to the Aquarium! You can book up to 10 tickets including yourself and all NMA ask in return is that you complete the name of your Community Group, post code and the list of names who will be attending. There are options of times on the 3 days you can attend and you must all come together. You will be sent a confirmation for you to show on the day for your free entry.
Please book as soon as possible as tickets are available on a first come first served basis, you don't want to miss your opportunity.
The link for booking is https://bit.ly/NMPcommunity
If you have any queries or help with booking please contact me on 01752 306531 or caroline.rowntree@plymouth.gov.uk where I will be happy to help.