Celebrating our partners!
We're delighted to be working with a range of collaborators including Arts University Plymouth, The Printery, Double Elephant Print Workshop and many more to help bring Print in Action Festival to life. Read more about their involvement with the festival below and learn more about the work they are doing to help celebrate the wonderful world of Printmaking!
---
Double Elephant
Double Elephant Print Workshop is a community printmaking studio and resource based in Exeter. They operate throughout Devon however using our portable printmaking presses and equipment. At their studio, they run courses, workshops, projects and social prescribing schemes such as Print on Prescription for adults living with mental health issues. They have over 120 members (new to print, emerging and professional artists). Double Elephant works with over 3000 people per year via our workshops in schools, museums & galleries, festivals, libraries, hospitals, psychiatric wards, prisons and pupil referral units. "Our aim is to make fine art printmaking as open, inclusive and accessible to as many people as possible."
At the Festival:
During Print in Action Festival, Double elephant will be sharing their most recent research project to the wider print community. The project 'Creative Collaborations – Access, Growth & Innovation' is supported by Devon County Council – Devon Elevation Fund Community Renewal Fund.
Bringing the project to the conversation at Print in Action Festival will open up a discussion for feedback, presenting the challenges and opportunities, strengths and weaknesses across the printmaking sector in the region.
We are pleased to announce Double Elephant will also be working with Real Ideas to run masterclasses in printmaking, including CPD sessions for Print in Action Hub schools to develop their confidence in printmaking.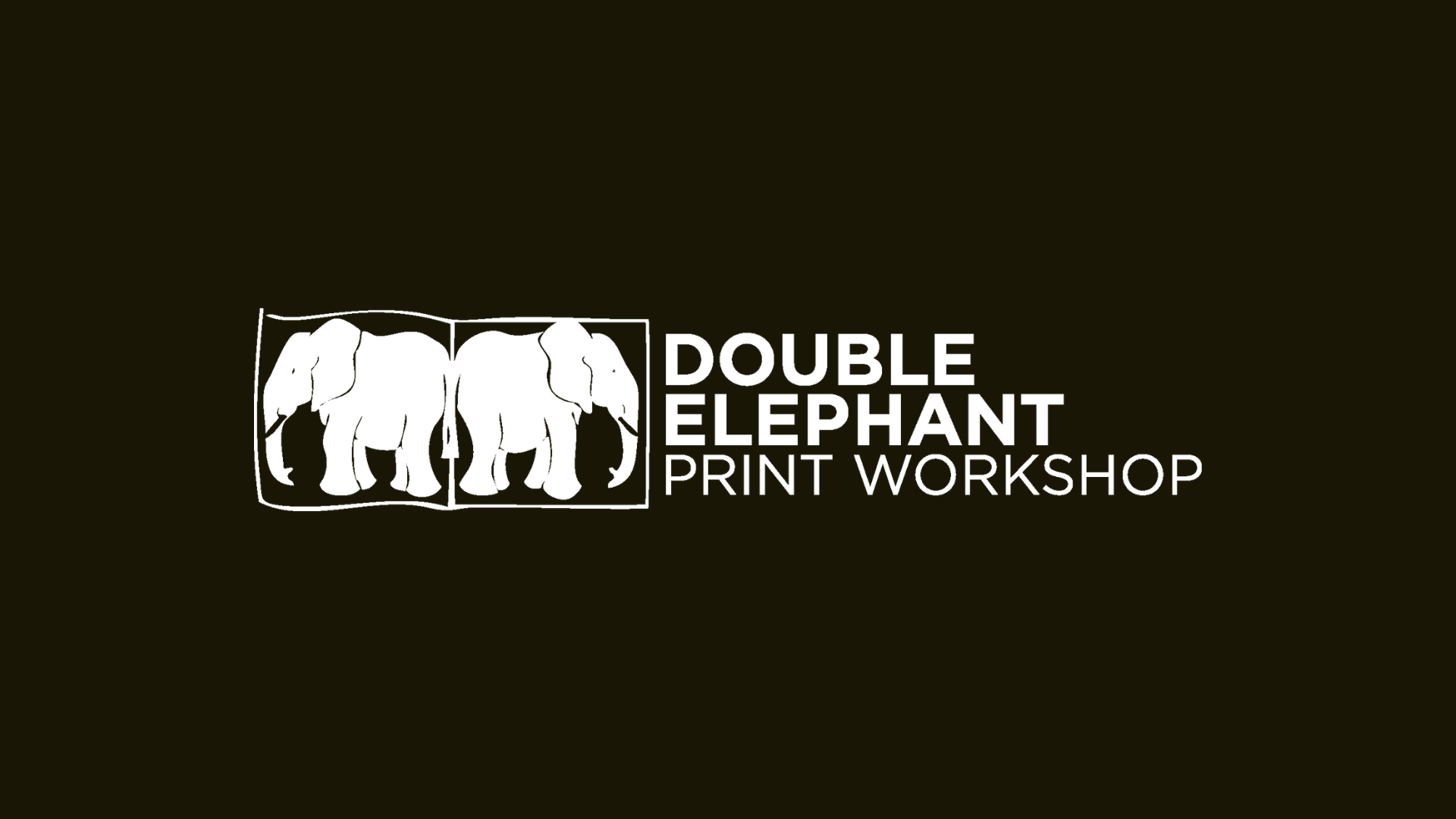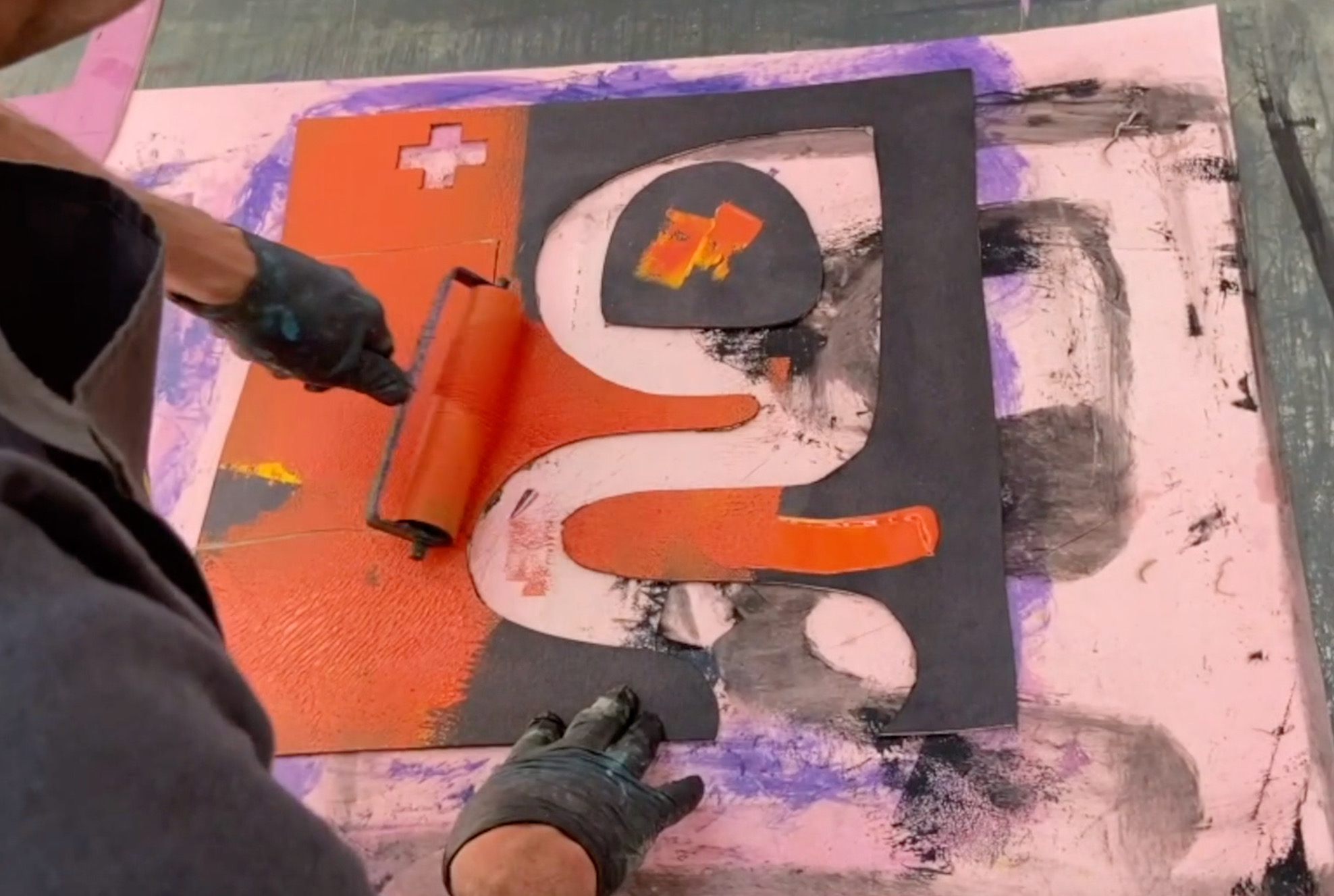 ---
The Printery
Founded by Geraldine Coles in 2017, The Printery is a professional print studio in the heart of Mutley Plain in Plymouth, offering facilities for textile and fine art printmaking including etching, screen-printing and relief processes.
This emerging print hub is a professional, open-access work space and studio comprising of expertise in all things printed! The Printery offers a range of specialist courses and workshops, delivered by professional artists from beginner to advanced level. All ages and skill levels are welcome at The Printery.
At the festival:
One of your must see trips for the festival is exploring The Printery on Mutley Plain, Plymouth. You'll get a chance to check out their vibrant facilities and explore their workspace, plus make sure to say hey to them at their pop-up in Ocean Studios. Across the weekend you can also see the work of Printery Members at Plymouth's Craft Hotel with an exhibition encompassing all things print!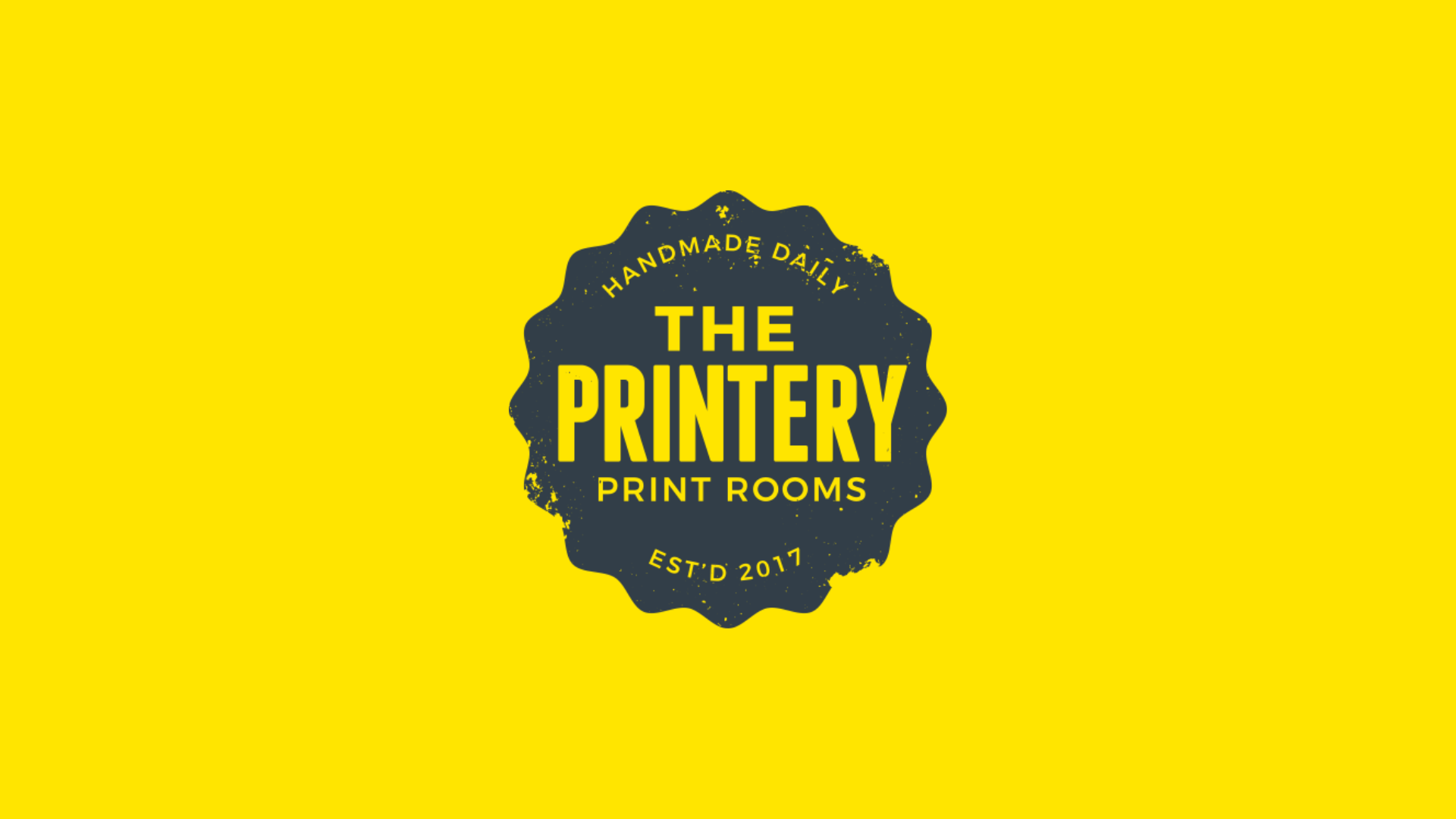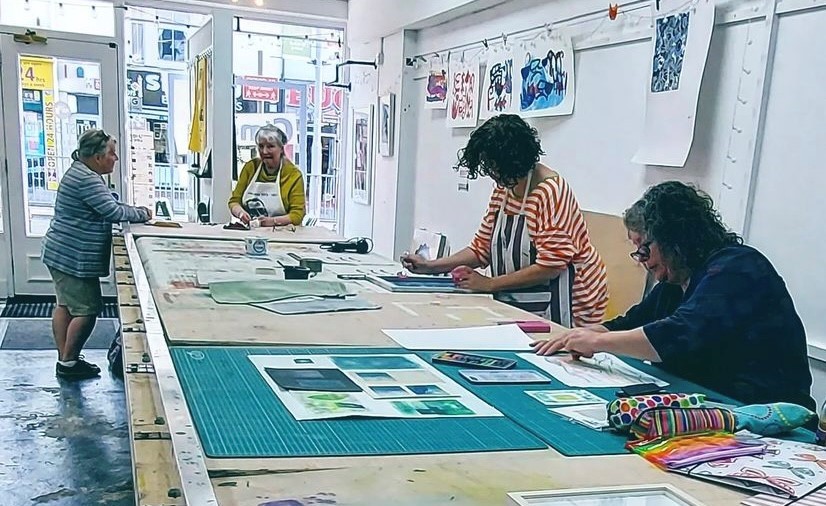 ---
Arts University Plymouth
Real Ideas are delighted to be working in collaboration with Arts University Plymouth as part of Print in Action, linking their specialist courses and facilities to the Festival and wider programme.
In conversation with printmaker Monika Rycerz, a lecturer from the BA (Hons) Painting, Drawing and Printmaking course and workshop coordinator Claire Gladstone, we've been creating opportunities to support the artists on their journey through the university, including residencies and a call for student collaborators.
Working with drawing on a theme of 'Togetherness' in the spirit of collaboration, a number of students will be paired with a Print in Action experience, eg. workshop, event, talk or collaborative activity. An opportunity to skill share, learn techniques and meet new artists/makers and be part of shaping Print in Action Festival.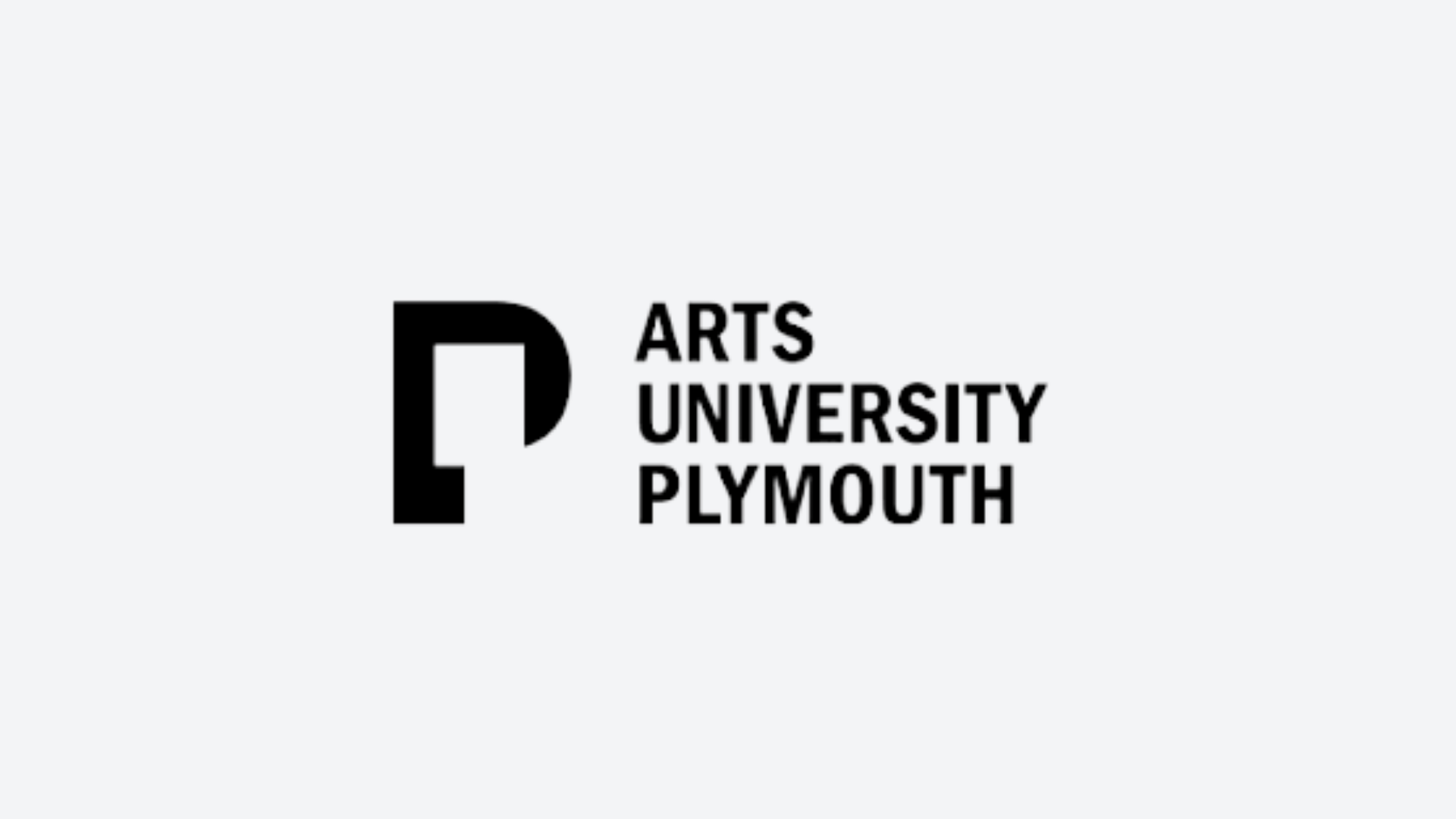 ---
Plymouth University
"The School of Art, Design & Architecture at the University of Plymouth, offers a broad range of specialist technical facilities and resources to support student learning, staff research and collaborative projects. They range from supporting craft-based skills in ceramics, printmaking and woodwork, through to developing digital skills in software, fabrication and media.
The University is very proud to be an acting participant in this year's Print in Action Festival 2022. As an arts educator within the city, we pride ourselves in specialist and traditional process as much as new technologies. Print in Action offers people the chance to engage and be part of a large network of new and existing print makers within the city, whilst introducing participants to the fantastic printmaking spaces the city has to offer."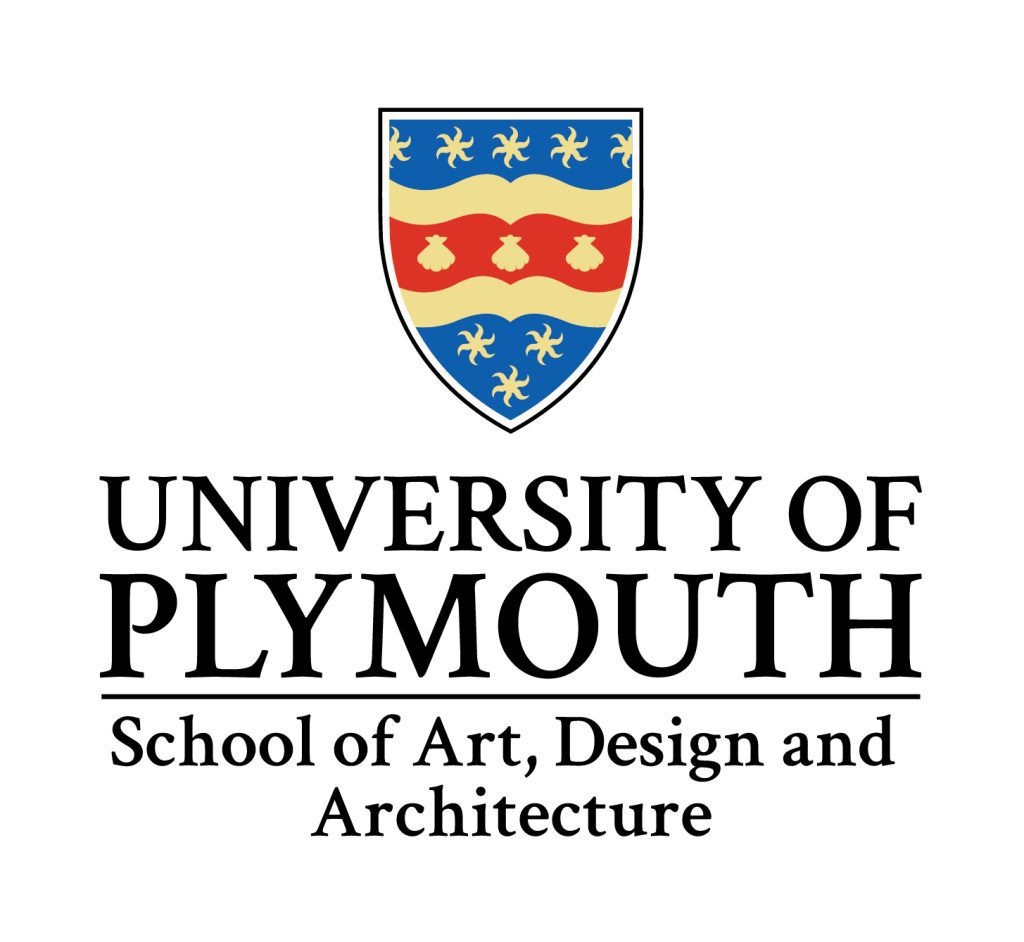 ---
Pressing Matters
Pressing Matters magazine is a publication full of inky inspiration, celebrating the best of modern printmaking from around the world.
Made by printmakers for printmakers, we speak to artists about their creative processes and passion for print. Expect inky fingers, creative work spaces, sketchbooks and artworks – across all kinds of techniques and mediums.